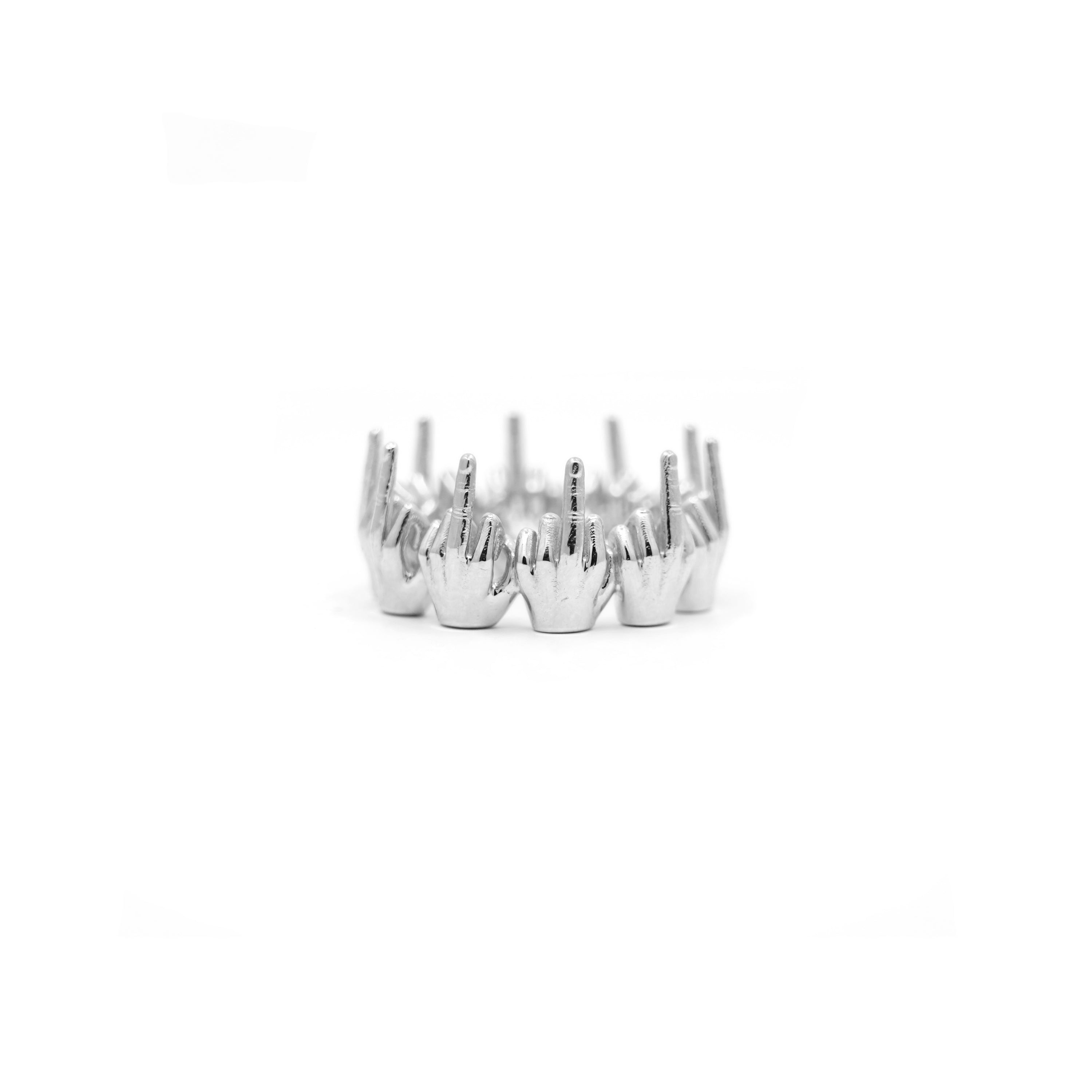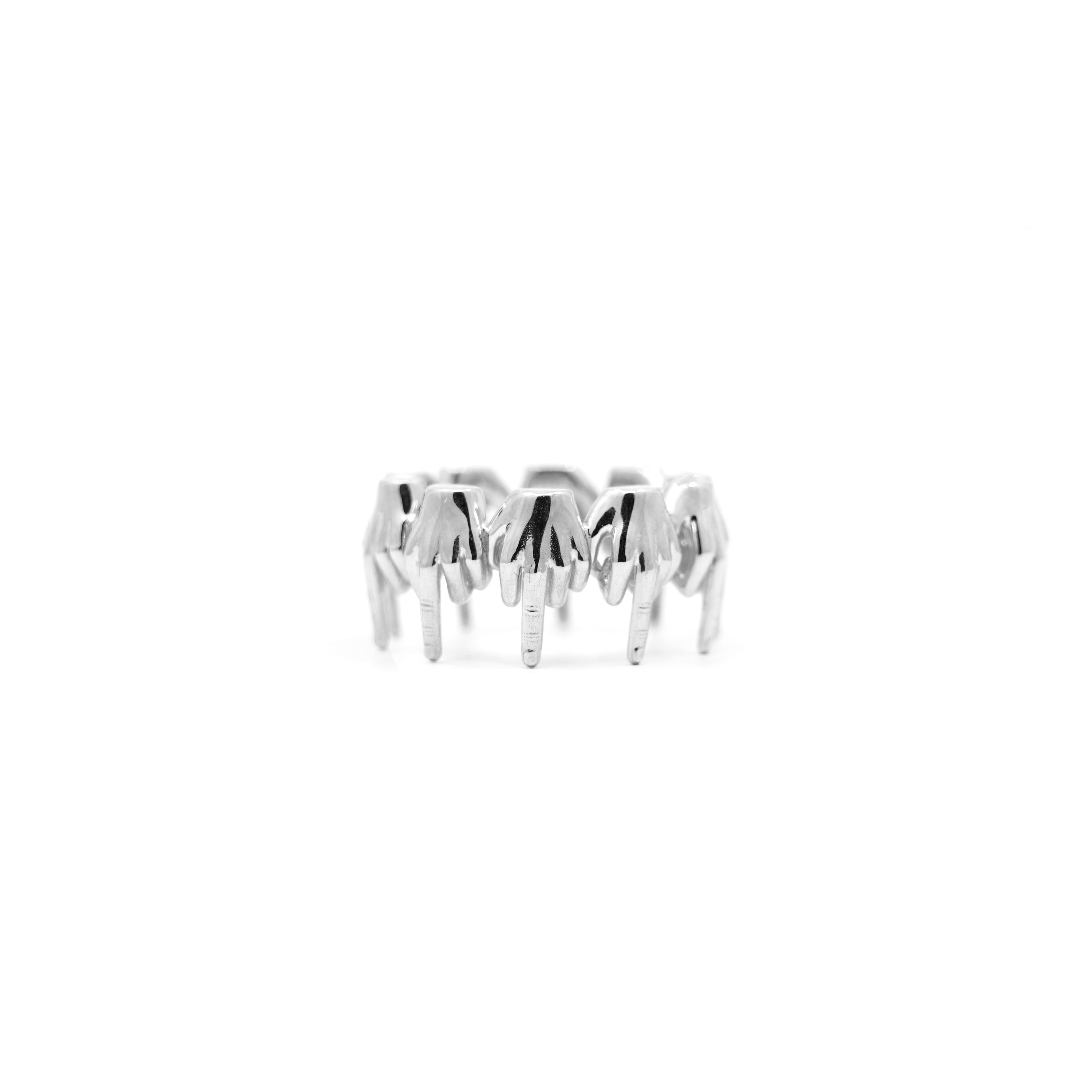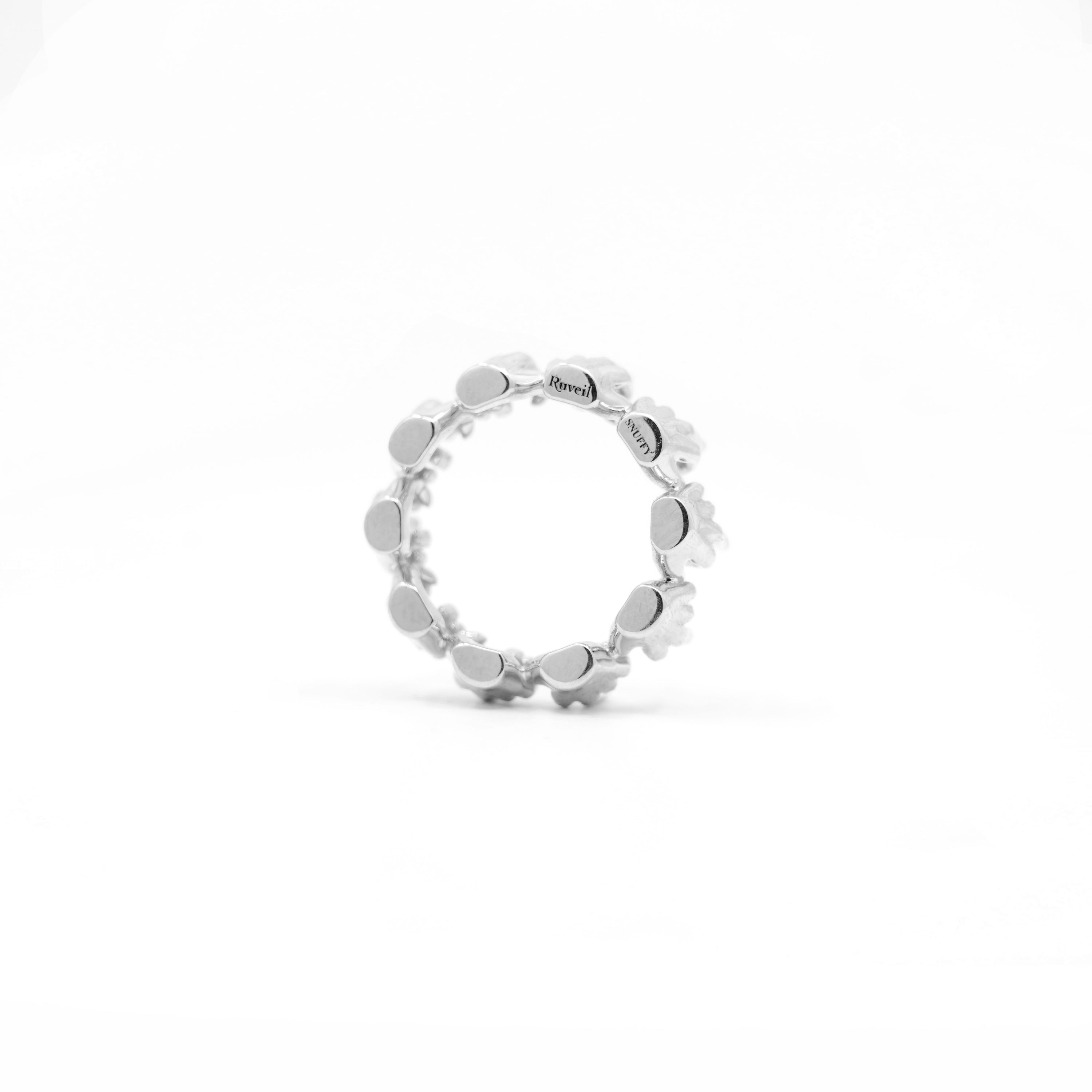 F*** You For Eternity in Sterling Silver
Eternity Middle Finger Motif 
Sterling Silver
All rings are custom made-to-order and is final sale. Due to the design of this piece, it cannot be resized. Please allow 2-4 weeks for shipment. 
F*** You For Eternity in Sterling Silver
FAQ
Why should I work with Ruveil?
Gabrielle Nicole will work with you one-on-one to guide you through the design and production process, and ensure all of your questions are answered. Ensuring you receive the personal attention you need to create your custom piece is her top priority, while providing transparency every step of the way.
With over 10 years experience in the fine jewelry industry, Gabrielle has earned her Graduate Diamonds, Colored Stones, and Graduate Pearls diplomas from GIA.
Jewelry Care
Store all jewelry in a cool, dry place and do not get it wet. Keep away from household chemicals and beauty products such as cleaning agents, lotions, and perfumes.
To care for your diamond jewelry, use a soft toothbrush and a small amount of diluted Dawn dish soap and scrub gently with warm water.
To care for your sterling silver and plated jewelry, use a polishing cloth. We recommend storing your sterling silver and plated jewelry in the box it arrived in when not being worn.
How long do custom pieces take to ship?
Once your design is complete, most custom pieces are complete and ready to ship within 2 weeks. Shipping timelines depend on the complexity of the piece.
Rush orders are available and are subject to a fee.
Sales Tax
All orders shipped within New York state are subject to New York sales tax.
What type of payments are accepted?
We accept all major credit cards including Visa, Mastercard, and American Express. Please contact us if you wish to submit payment via PayPal for additonal details.
Shipping
Ruveil is not responsible for lost, damaged, or stolen items.
All custom pieces will be shipped via FedEx with direct signature required. Collection pieces are shipped via USPS.
Shipping fees and insurance are the responsibility of the customer.
What if I need a repair?
If your Ruveil piece is in need of any repair, please contact us.
Shipping fees and insurance are the responsibility of the customer. Upon receiving and evaluating your piece, repairs may be subject to additional fees on a case by case basis.
Return Policy
All custom and fine jewelry are made to order, and are final sale.
Complimentary Services
Your first ring sizing is on us! Any work done on your Ruveil piece by a third party jeweler voids this offer, or any complimentary service. Your piece is eligible for a complimentary service for up to one year from the date of purchase.